I can't believe the Tool Craze Blog Hop is almost over. This week we have three different collections, and I have new patterns for two of them! Yesterday the featured fabric was Summer Twilight - really pretty colors in this one!
May 15
Victoria Johnson, Forever Quilting for You
Leah Malasky, Quilted Delights
Maryellen McAuliffe, Mary Mack Made Mine
Today's featured line is Sunny Meadows. I made this quilt and pattern for the catalog: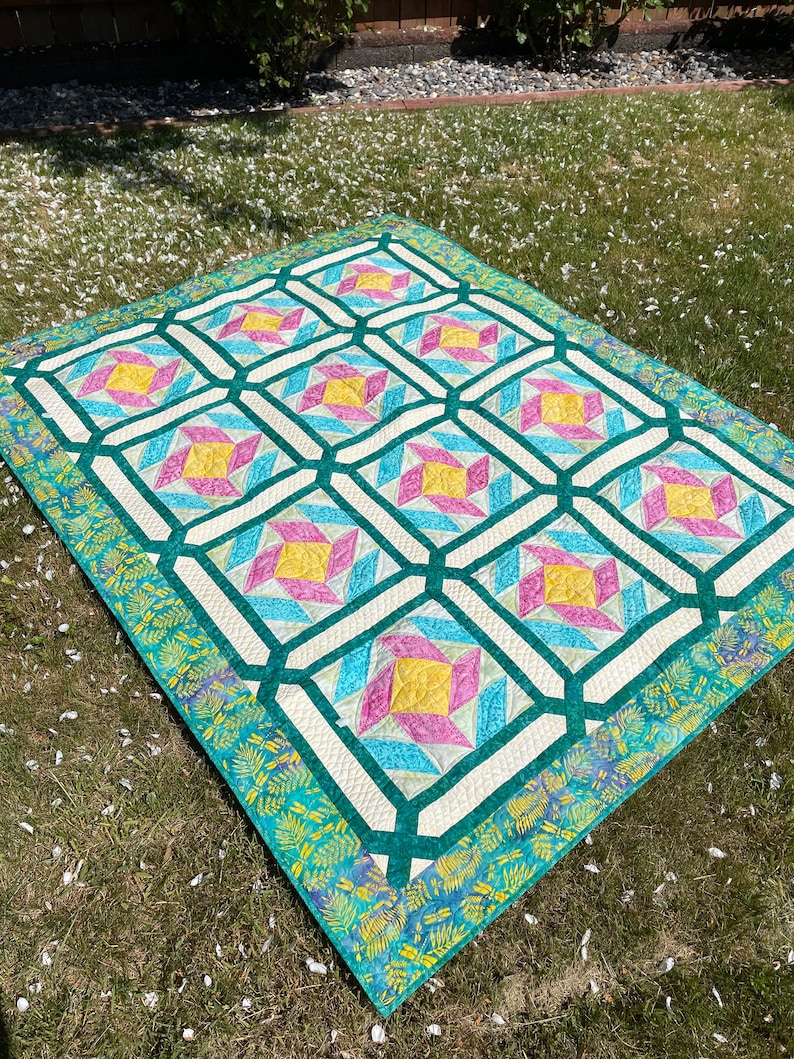 Posy Park is an intermediate level pattern that requires the use of templates, and calls for some tricky piecing for the cornerstones. It's a beautiful quilt, and fun to make! You can find the pattern in my Etsy shop in both PDF and Print versions. Check out the Ambassadors links to see their quilts from this happy collection of fabric!
May 16
Renee Atkinson, Pink Tulip Quilting
Sarah Pitcher, Pitcher's Boutique
I made this bright quilt from the Wild Blooms collection: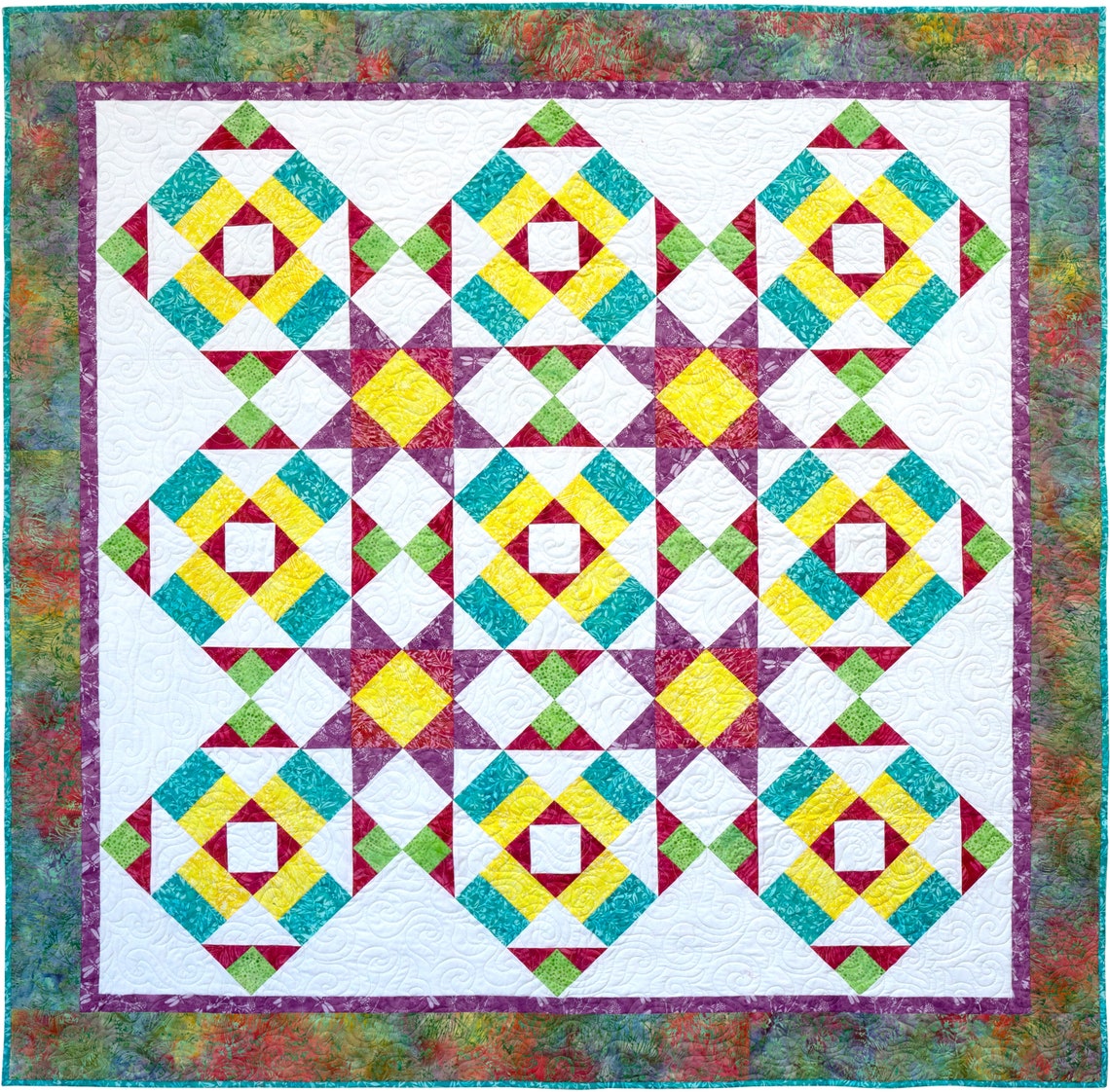 This is Showy Stars. It's a two block quilt with an on point setting. I just love the bright colors set off against the white! This one is also available as a PDF or Print copy. This is a great quilt for the confident beginner! There are Cat's Cradle units, Diamond in a Square and Quarter Square triangles. Doesn't that yellow pop in this quilt? Love it! These fabrics will be featured on Wednesday, so make sure you check out these Ambassdor links as well.
May 17
Suzy Webster, Websterquilt
Preeti Harris, Sew Preeti Quilts
Lisa Pickering, Lisa's Quilting Passion
Here is the Island Batik giveaway for the final week of the blog hop:
a Rafflecopter giveaway
There are still a few days left to enter my giveaway as well! Make sure you visit my
Snow Dazed
post and enter to win my scrap bundle! Hope you've enjoyed the hop, it's really been a great one!