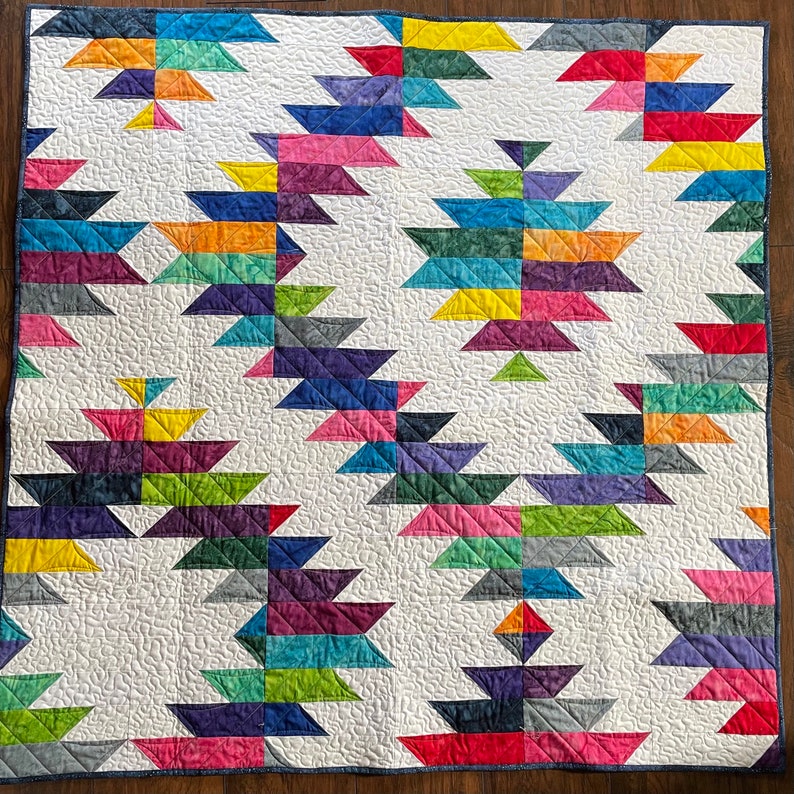 This is the beautiful sample of my
Mountain Dawning
pattern in beautiful rainbow colors! This quilt measures 48 x 48 and is $185.00
Tidepools
- This lovely quilt was made with beautiful Island Batik Fabrics and was featured in the Spring Summer 2019 Island Batik Catalog. It measures 59 x 59 and is a great lap size. The colors in this quilt are just amazing!
Azure Sea
- this large lap size quilt (75 x 75) was featured in the 2019 Island Batik Catalog as well as hanging in their booth at Quilt Market. If you like blues, you will love this quilt! $450.00
Log Cabin Quilts
- $250.00 each. Each quilt measures 60 x 60 and is made with Island Batik cottons and Hobbs 80/20 batting. Both are quilted by me.
Peaks Christmas Quilt
. 64 x 76 inches. All cotton fabrics, with 80/20 cotton batting. $300.00 including shipping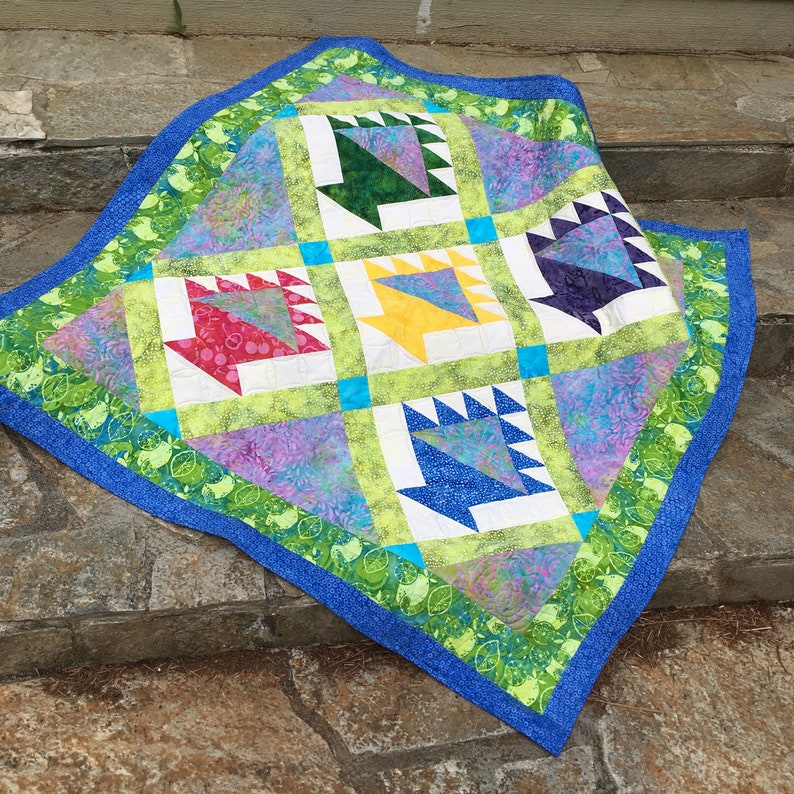 Scrappy Baskets Wall Hanging Quilt
This is a scrappy version of my All Seasons Baskets pattern. I just love it in the beautiful Island Batik fabrics I chose for this version. Measures 43 x 43 and the price is $135.00 including shipping.
Domestic Diva Lap Quilt
This fun panel quilt would be a great gift! The colors are so pretty with aqua, browns and a touch of pinkish red. It is backed with a vintage sheet in complementary colors!
$95.00
Daisy Garland Lap Quilt
. 48 x 48. Beautiful colors and a lovely floral border. $160.00. I had a blast quilting various designs in an overall pattern on this one!