Tidepools
- This lovely quilt was made with beautiful Island Batik Fabrics and was featured in the Spring Summer 2019 Island Batik Catalog. It measures 59 x 59 and is a great lap size. The colors in this quilt are just amazing!
Azure Sea
- this large lap size quilt (75 x 75) was featured in the 2019 Island Batik Catalog as well as hanging in their booth at Quilt Market. If you like blues, you will love this quilt! $450.00
Log Cabin Quilts
- $250.00 each. Each quilt measures 60 x 60 and is made with Island Batik cottons and Hobbs 80/20 batting. Both are quilted by me.
Peaks Christmas Quilt
. 64 x 76 inches. All cotton fabrics, with 80/20 cotton batting. $300.00 including shipping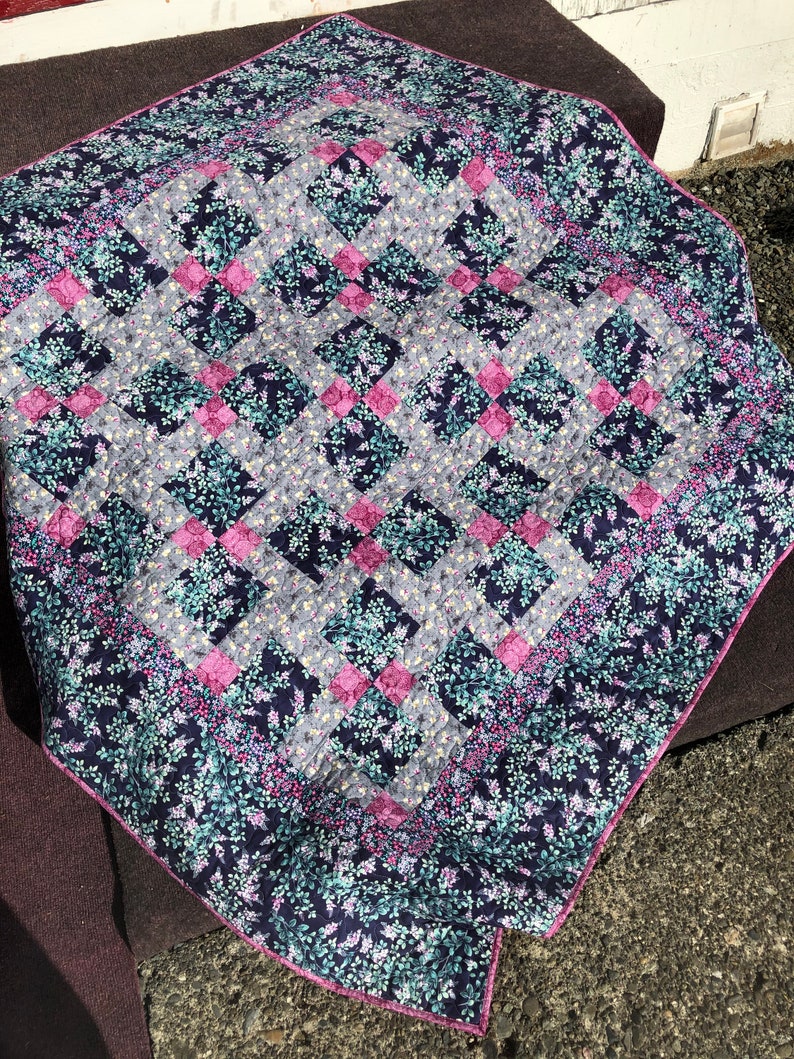 62 x 62
Floral Lap quilt
for $225.00 (including shipping) It's hard to catch the beauty of this quilt in a photograph, but the deep blues, soft grays and pops of bright pink are so beautiful and feminine. Cotton batting in this one, so it's extra soft and cuddly!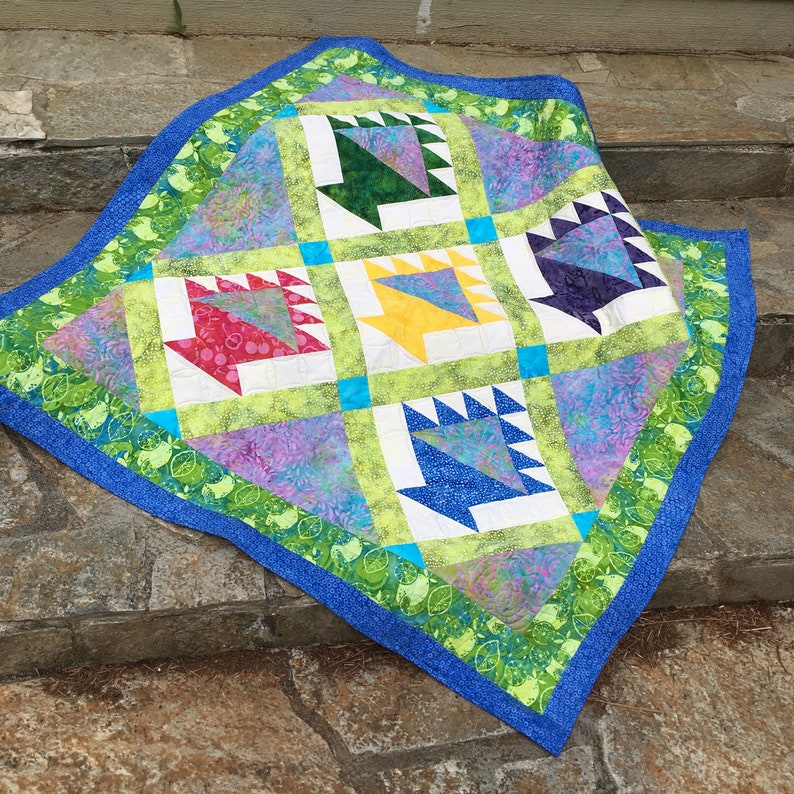 Scrappy Baskets Wall Hanging Quilt
This is a scrappy version of my All Seasons Baskets pattern. I just love it in the beautiful Island Batik fabrics I chose for this version. Measures 43 x 43 and the price is $135.00 including shipping.
Domestic Diva Lap Quilt
This fun panel quilt would be a great gift! The colors are so pretty with aqua, browns and a touch of pinkish red. It is backed with a vintage sheet in complementary colors!
$95.00
Make Lemonade -
this quilt has so many fun fabrics, very country with chickens, eggs, apples, lemons and kitchen utensils! This makes a wonderful tablecloth - and has a hanging sleeve attached for use as a wall hanging if you like. 59 x 59 $200.00
Daisy Garland Lap Quilt
. 48 x 48. Beautiful colors and a lovely floral border. $160.00. I had a blast quilting various designs in an overall pattern on this one!