August flew by, so I'm hoping to slow down a bit and savor September! The Quiltsy team on Etsy is taking some time to enjoy this month and focus on the colors of the season. This week we are concentrating on yellow - the color my grass is right now, it's been a dry summer on the Oregon Coast! I thought I would start things off and share a few items from my team-mates shops for your enjoyment.
I think this table runner is perfect for these late summer days: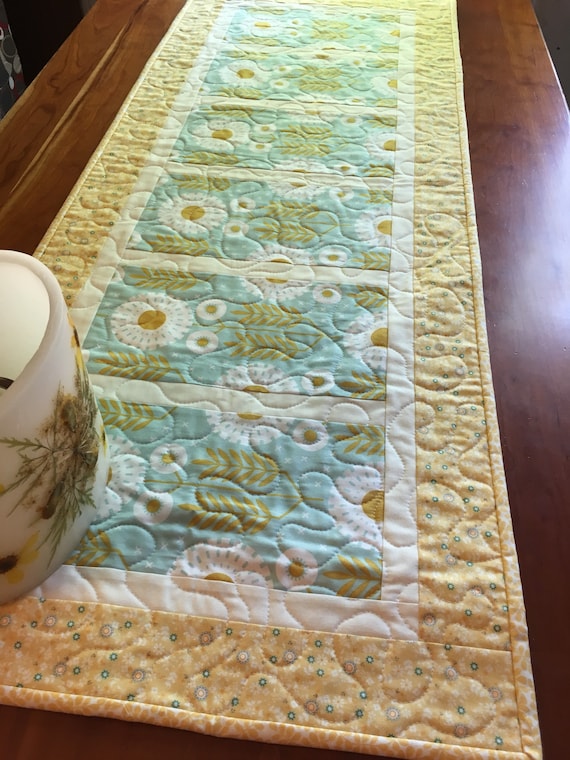 This is by
PeggyGaylerDesigns
. Very pretty and you could definitely use it year round as well!
How about this cute mug rug: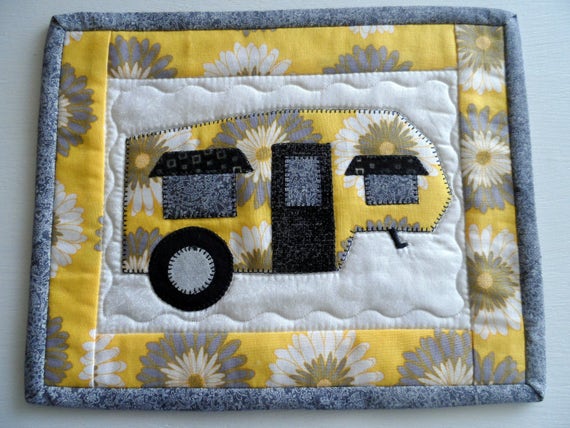 What a fun little camper! Labor day weekend is the perfect time to take advantage of great weather and get out of town -
Susan's Passion
made this, it would be a great gift for your favorite camper enthusiast!
Here is a gorgeous quilt by a team member who is actually going into spring right now - Steph is a Tassie!
Such pretty colors in this one - perfect for this time of year no matter where you are!
StephsQuilts
are always so pretty.
Here is one of my items that features yellow - this was one of our Island Batik Ambassador challenges from a previous year.
I love how yellow makes any project shine!
I hope you have a wonderful weekend!