I was very excited to get an Instant Pot for Christmas, but then I ended up with the flu, and between catching up on all the things I got behind in due to that, and the birthday weekend trip I really haven't used it much yet. This week I've been working on changing that. So far I am liking it, and I really like how quickly and easily it cooks a variety of foods.
I used it to make plain white rice and decided that it was a bit dry, so next time I'll add a bit more water. Then I tried it for brown rice and it was perfection! I have always struggled with brown rice, it has to cook forever and it never comes out right. In the instant pot it was delicious and much faster.
Today I used it twice. For lunch, I made hard cooked eggs. Definitely a winner, and they peel so easily! I loved not having to watch the water, or the time - just put the eggs on the rack, add water, close the lid and push the button. After I put them in a cold water bath I sliced one up for my salad. Delicious!
Then I got the idea to cook the fish we were planning on having for dinner in the Instant Pot. I googled salmon recipes for the Instant Pot and found one that sounded like something we would like to eat:
Instant Pot Salmon with Garlic Potatoes and Greens
. I must say it was pretty darn good.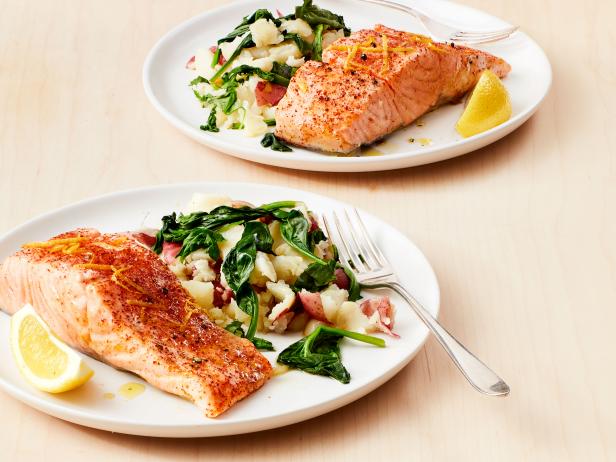 Since my filet was frozen I cooked it for 5 minutes, and it was still a bit underdone, so I put it under the broiler while I finished up the potatoes. The potatoes were really good! I can't wait to try more recipes. Tomorrow I'll be testing out the Slow Cooker function on it and making beef stew. Perfect for a cozy day of sewing! And I definitely want to try oatmeal in it. I figure I can make a larger batch and refrigerate the leftovers to eat throughout the week.
Do you have an Instant Pot? What's your favorite recipe?